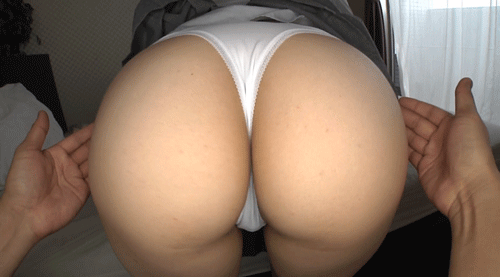 The results are in and we can confirm you are a bunch of kinky lovers
During 2017 thousands of you took part in our weekly polls, and you didn't disappoint with your answers.
We have put together the top ten sexy site poll shockers of 2017.
Pally Past Conquests
25% of you said that you always stay good friends with past hookups, while only 4% said they cut all contact, the rest of you were more indecisive. We wonder how many of you are return visitors to your past conquests?
Not So Hands-On
You'd think that being hands-on was quite important during sex but 21% of you said that you have had an orgasm without being touched or touching yourself. Please, can you share your mystical mind powers?
Public Play Anyone?
You certainly like the idea of getting busy in the bushes, 52% of you said that the thought of having sex in public excites you. We're all for a bit of knocking on wood…in the woods, but please do it safely, you don't want being arrested to ruin your antics.
Just An Orgasm or Two.
What is better than an orgasm?? How about two orgasms…am I right? You guys are living the dream because 57% of you said you can have two orgasms during a good sex session, with only 3% of you saying you fake it…I should really stop taking part in the polls myself.
Picture This!
Not that we want to say we told you so..but the results don't lie. The top biggest turn off when it comes to checking out someone's profile is having no profile picture. Now you know why we give you little reminders to upload a picture, we have your back guys
Older The Better
It looks like the saying "Improves With Age" also applies to sex because nearly half of you agree that having sex with an older person is great. Maybe it's because they know exactly what they want after years of poor sex, they aren't afraid to go straight for the winning moves.
Shameless Stranger
There something about sex with a stranger that gets you all hot under the collar. When asked if you could have sex with anyone 36% of you said that you would like to have sex with a stranger. For those of you that have had sex with a stranger, 27% of you said that you never learned their name.
Frisky Fidelity
This one was a surprise to me, 53% of you said that you would meet up with someone who is playing behind their partners back. We wonder if it is the thrill of knowing you are their saucy little secret? Maybe we need to do another poll on this one to find out more 😉
Improving Your Work Performance
Sex in the workplace is one of the top fantasies of both men and women so it's no surprise that 39% of you have got busy during work hours and 33% of you would love to do it. Lucky for you, you have never been caught unlike the 3% that did, we bet there were more red cheeks than just butt cheeks.
Some Like It Hot…Some Not So Hot
Being adventurous in the bedroom is something you lot know how to do because 53% of you said that you like to add a bit of kinky action to your bedroom play, whilst only 10% said they like it vanilla when it comes to the wild stuff. The remaining prefer to mix it up a little from time to time.
2018 brings a whole new year of sex and we know you will make the most of it. Let us know in the comments below if you have any suggestions for upcoming site polls, you never know you might see your question featured soon.